Rambow clothing order is in. Please have your child go to Kevin Armbrust's room before or after school to pick up your clothing or Kevin will also be able to get your items on Saturday 9/8/2018 at the games.
This league is for students in fourth, fifth and sixth grade.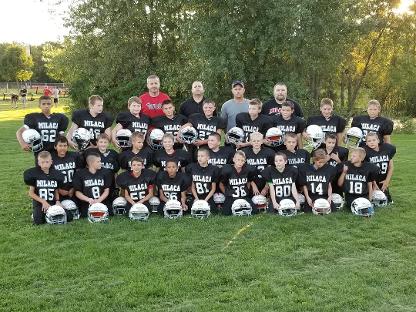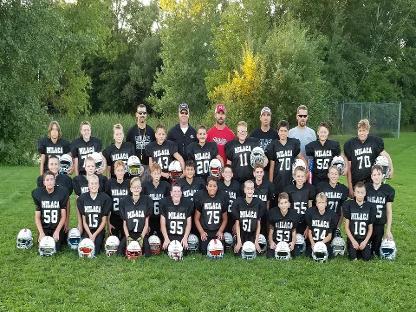 Game schedules and practice schedules are listed under the SCHEDULES tab.
COACHES -
Be sure to check out the coaches corner for important information.
There is a Facebook group set up this year for used equipment. If you are looking to buy, sell or trade equipment please join the group here:
This league combines practices with games against area community teams. Skill building and fun are the focus of this youth football league! The season will begin with practices in August and end the weekend before MEA. We will play games against Ogilvie, Pine City, Mora, Rush City and Braham. Travel is required and parents/guardians are responsible for all transportation to and from practices and games. If you have questions, please contact info@milacayouthfootball.com
Parents are asked to volunteer this year. Since home games are at the Varsity field we will be doing concessions. All games are Saturday mornings and there are 3 games per Saturday. You will be asked to sign up for a game either before or after your child's (children's) game. We appreciate your help with this!